Jeg composed : I had this conversation previously yet I can't recall where.
Anticipating seeing which goldens you pick!
Freshwater pendant from Kojima, coppery/pinky/green metallic strand from Pacific sea Pearls, with studs I made. I wear this strand of pearls constantly in light of the fact that the chameleon pearls work with any of my garments.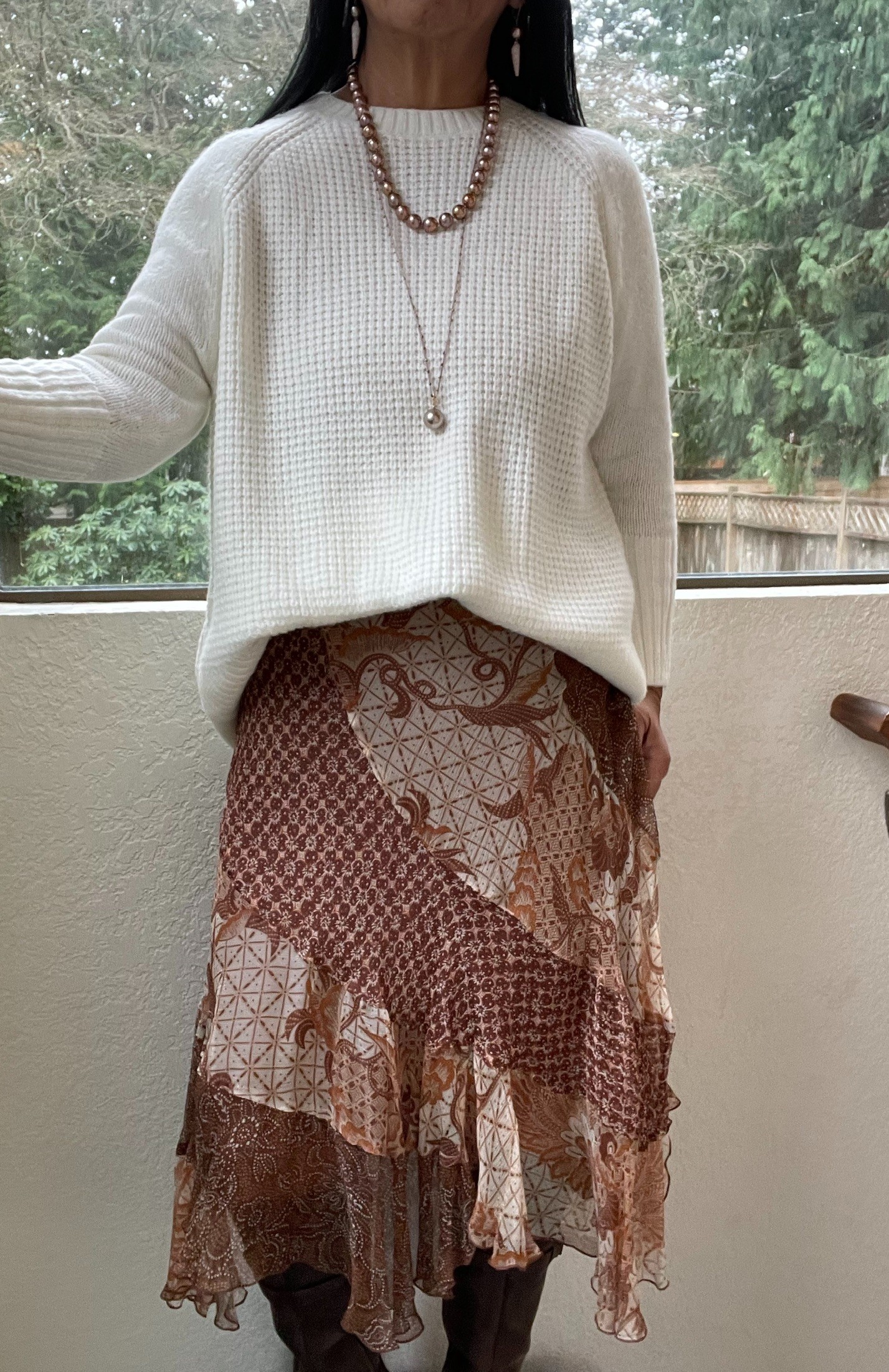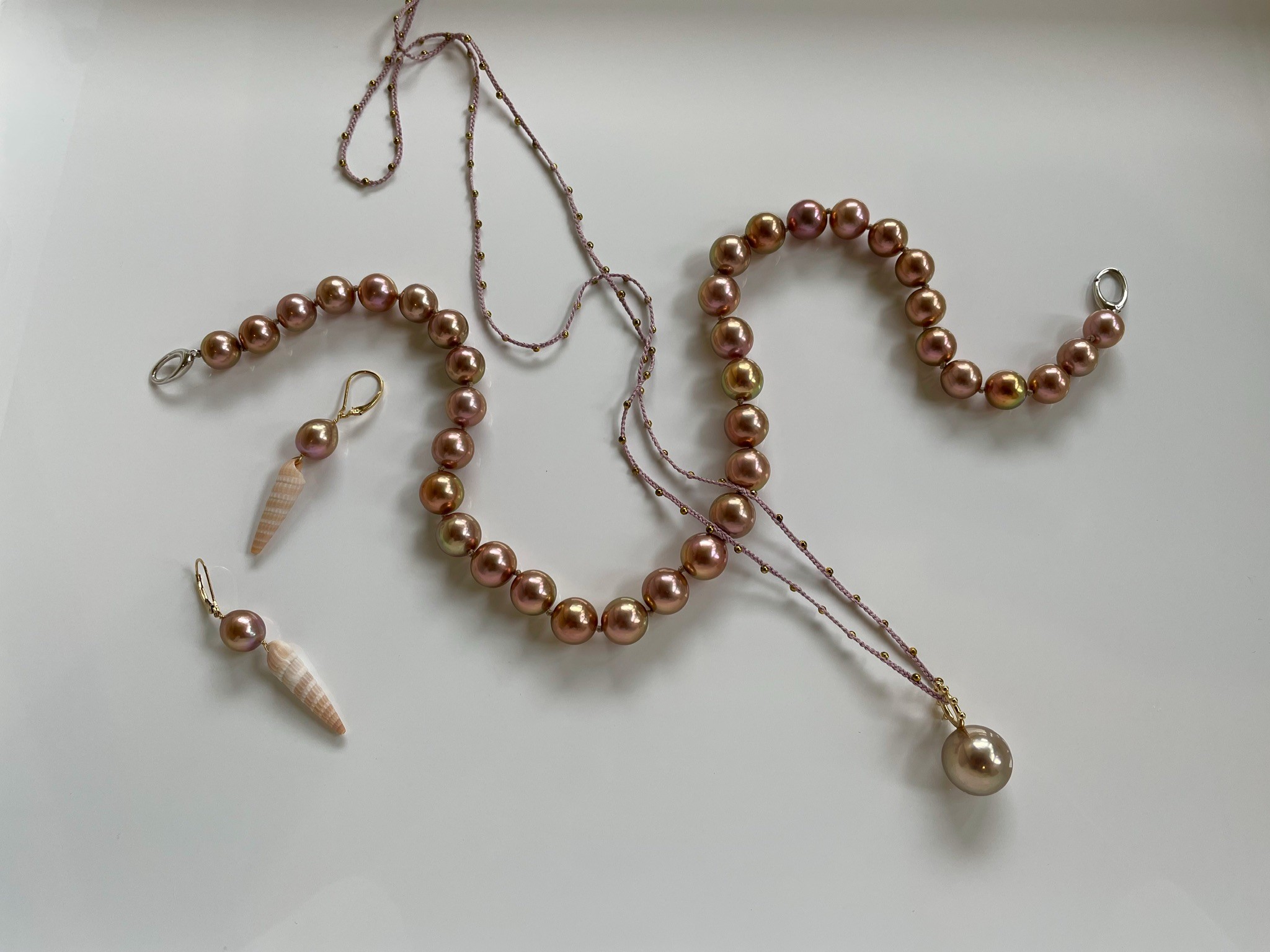 Charlotta composed : Beautiful pearls and outfits jeg. Your brilliant south ocean strand is stupendous. I made an orbited brilliant south ocean strand out of little ministrands that I really do adore enough not to change it… .I truly do just choose my sweaters/beat first when wearing brilliant south ocean pearls. Dislike a make a decent attempt however… pants and shirt and sweater on except if it's late spring, than I don't add a sweater… solace consistently wins…
Jeg said : Thanks Charlotta! Happy to hear one more of your strands has endure the cut. Here and there it's only great to have a strong shading strand.
Little h studs with a strand of green Tahitians from one of my visits to the PP vault.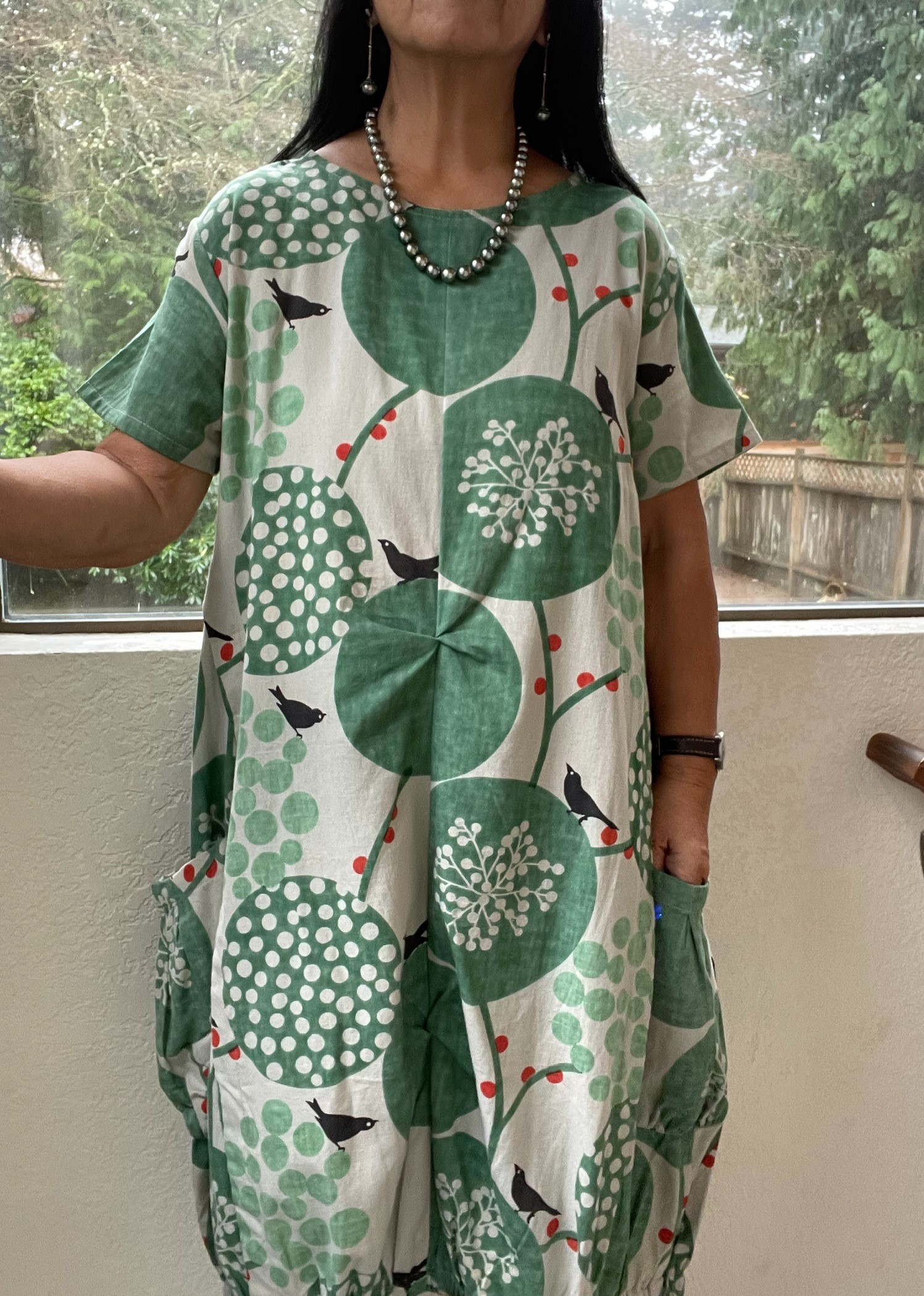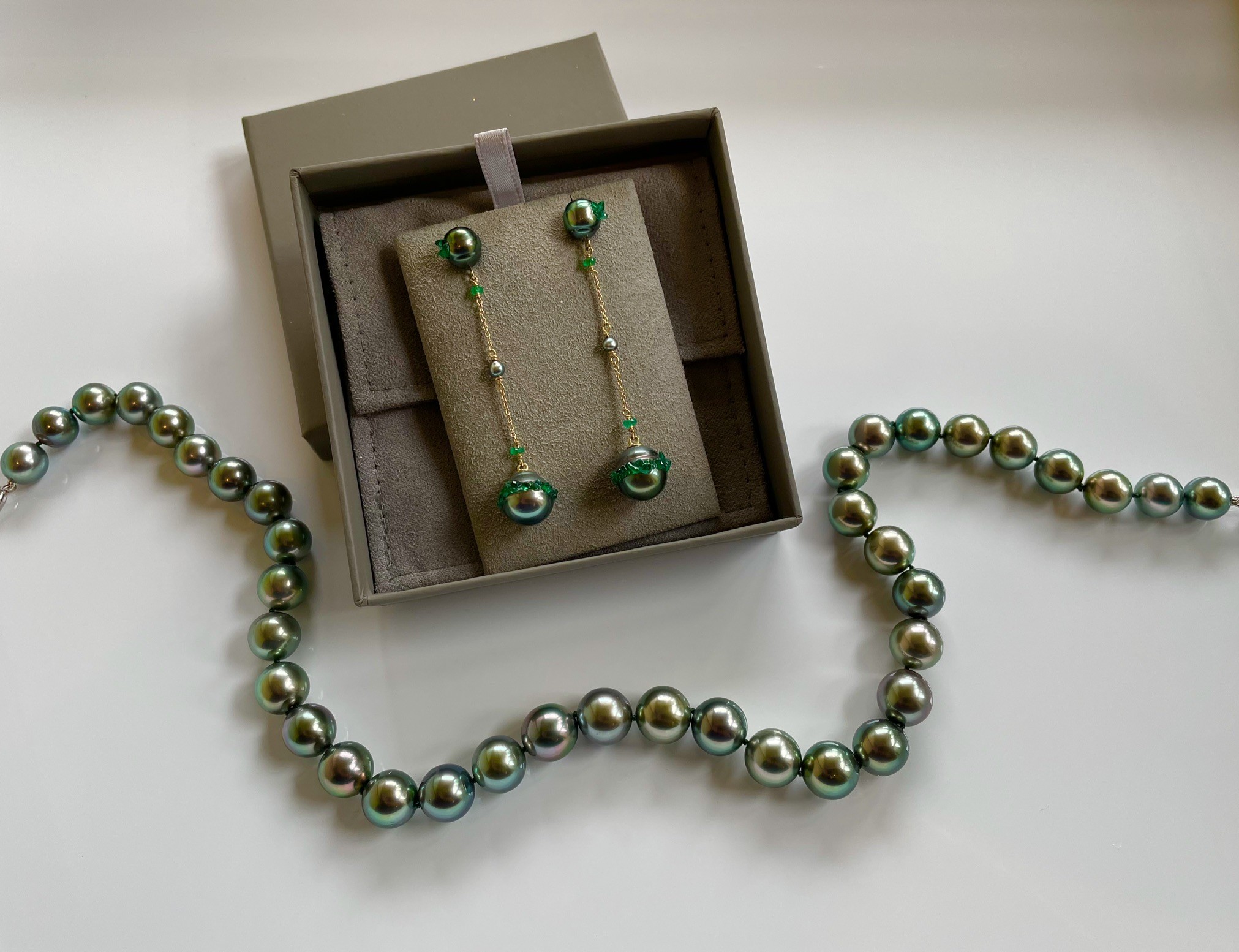 Chatlotta : Such an excellent green strand and those studs, so beautiful jeg. I love green pearls, particularly those that are generally green or blue green with no pink in them. Well those are elusive. In any case, I really do have two blended green strands that I love. They aren't all green however close. You are obviously correct with regards to the strong shaded strands. What's more I have some in my gems box that I woun't contact. That would be my blue tahitian strand from Pearlescence, the white south ocean strand and the gold south ocean strand from Cees. Then, at that point, obviously my rainbow strand from Pearlescence and my ombre tahitian rope from Cees are hallowed and can't be changed. I really do have heaps of different pearls to play with…
Jeg composed : Thanks so a lot, BWeaves, Charlotta, eolian, SurfnSci, CathyKeshi, and reverberation! The green Tahitian strand was from my absolute first visit to the PP vault, and the little h studs are from my latest visit. I have consistently adored greens and greenish blues in Tahitians, however I love each shade of Tahitians.
Eolian : ohhhh, I think your freshest strands are my new top picks in your assortment! I simply love the way you have organized the pearls so the shadings delicately stream across the strands. Wonderful!
These are early freshwater pearls that I have dismantled and restrung a couple of times throughout the long term. I still seldom wear them. Getting one of those blunder notices and can't transfer the pic of the pearls, sorry, I would rather not do retakes. There are three strands altogether.