And now we're back home, in our pearls… feather pearl mixed necklaces from Kojima with pine cone charm earrings I've had for a long time.
photo by : Jeg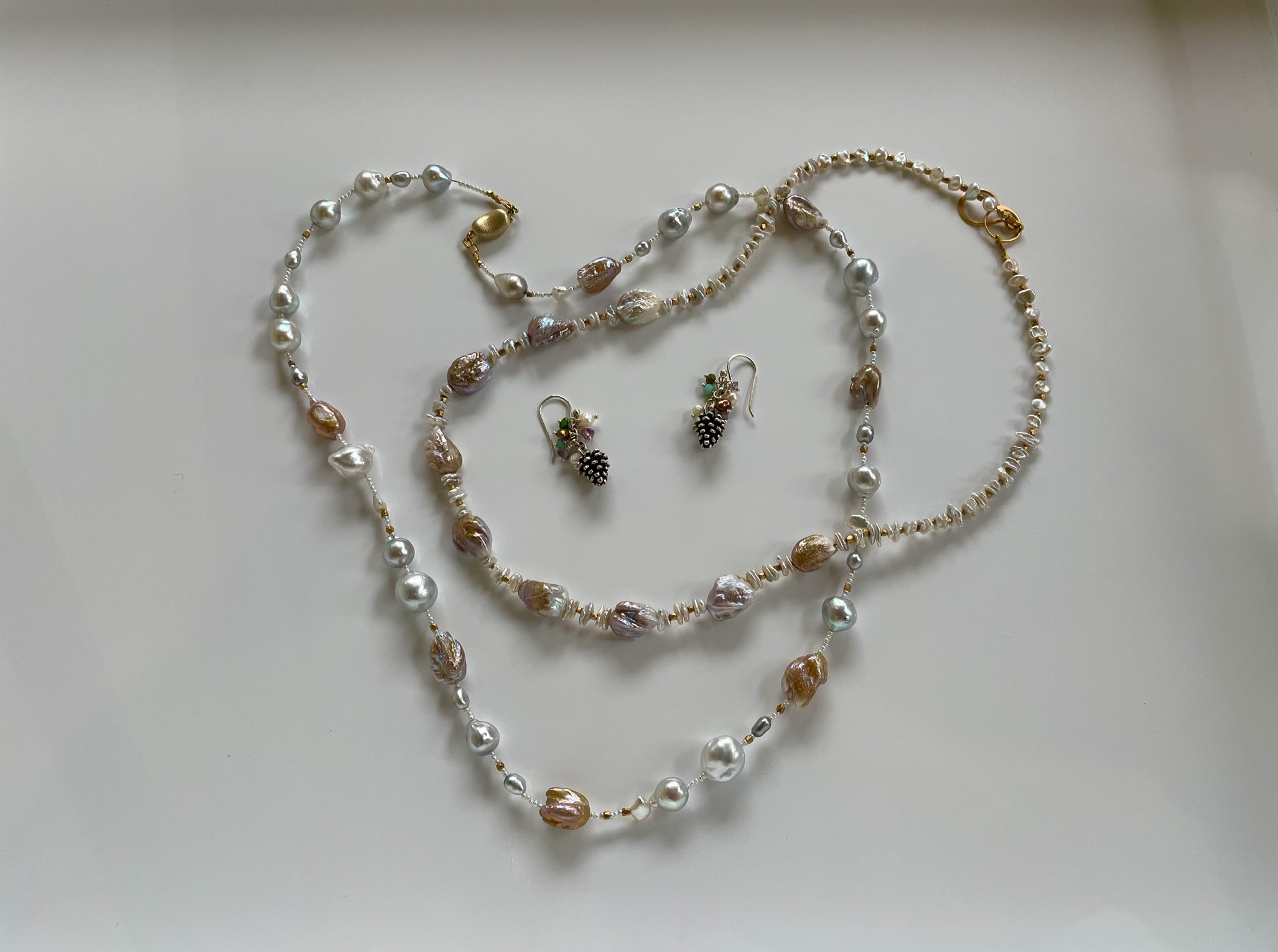 @jeg : I'm jealous Bunny got to sift through all of those shells.. .though I could definitely do without the alligator sightings, even of the sand variety, haha. Your Kojima mixed pearl necklaces are really lovely! And those tiny pinecones are so cute.
Sorting through all my Sanibel seashells from this trip, and previous trips, to make some earring matches. Wearing a pair of scallops with a metallic Freshadama strand from PP.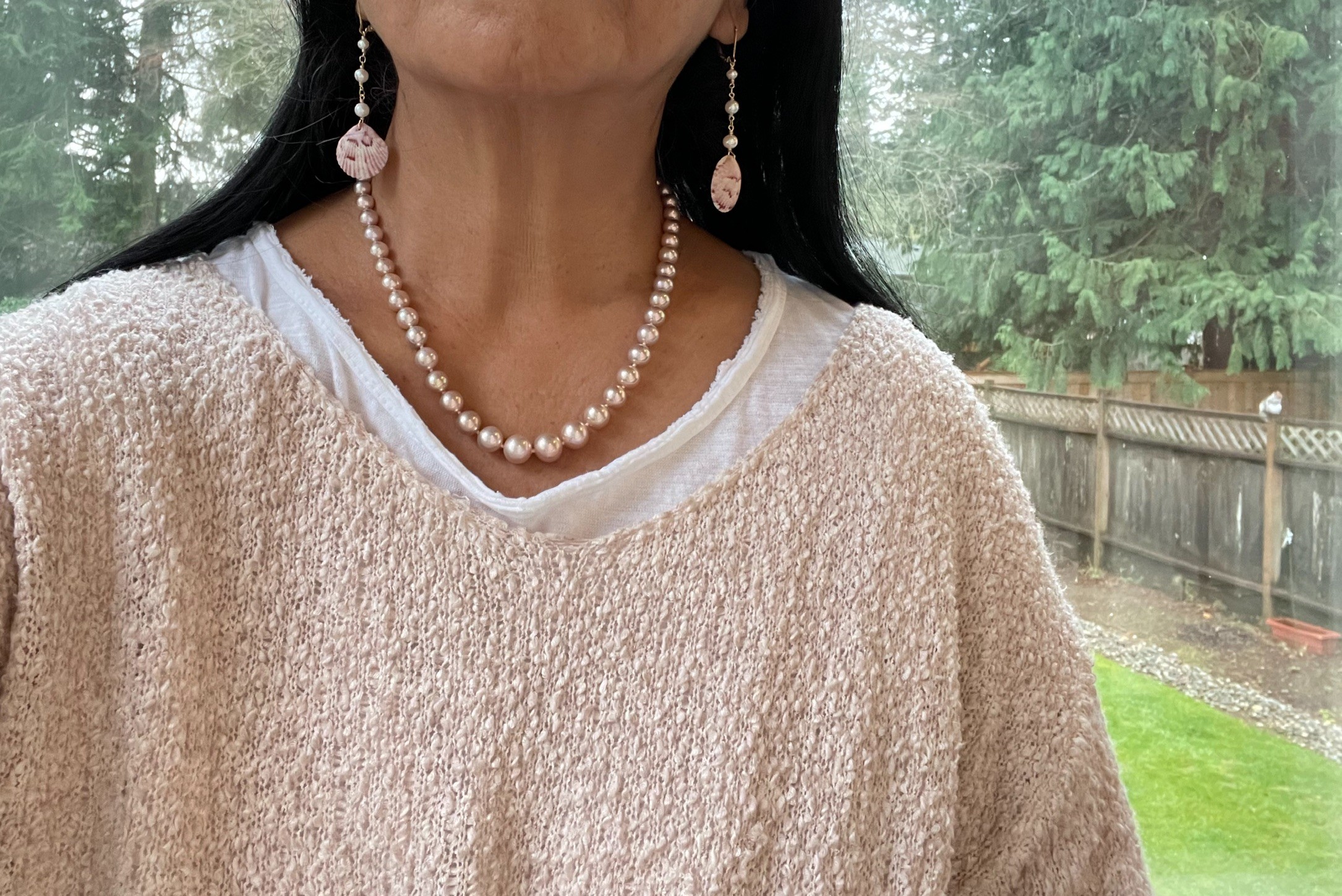 I have had a couple pairs of Akoya studs from Takahashi Pearl for a while. I especially love the silvery pair they call grey. They look like ice on my ears. I asked if they might be able to put together a bigger pair in the grey, and they looked through a few lots in order to put together this pair of 9.5-10mm. They are really beautiful, with beautiful luster IRL. Worn with a Tahitian keshi strand from Cees, and a bracelet I made with Tahitian keshi from dear CathyKeshi.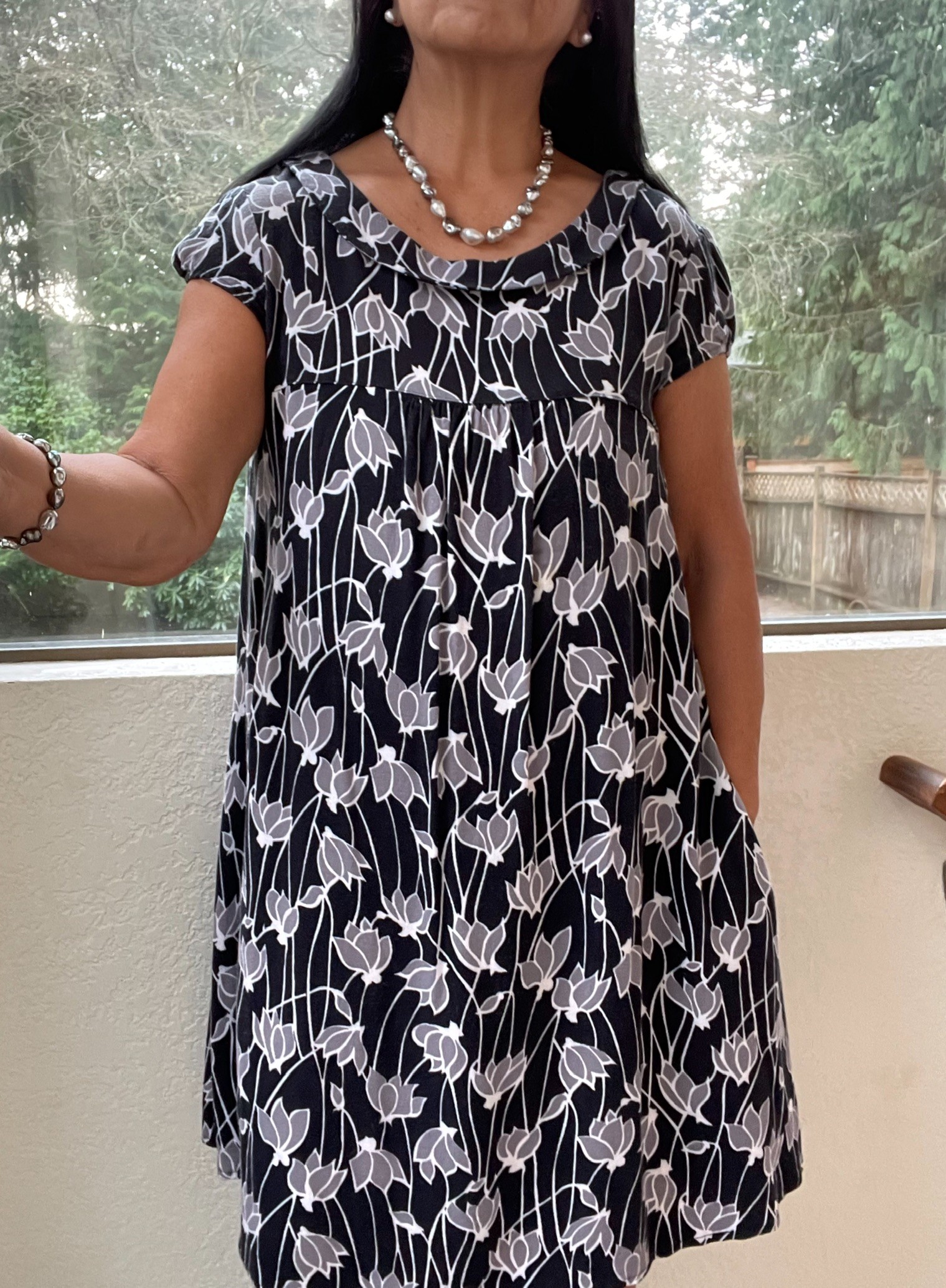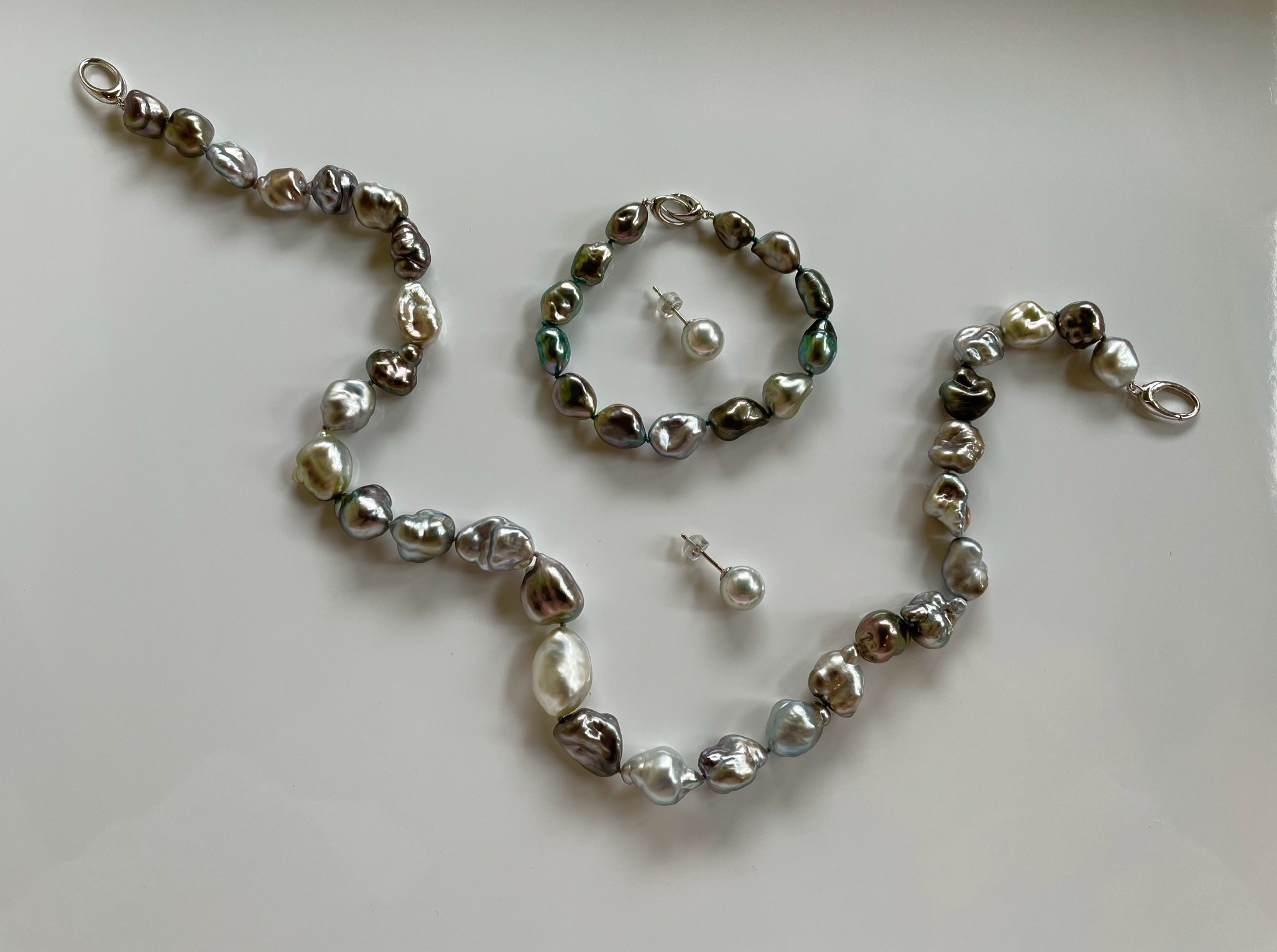 I've always liked that motto, and yes, always appropriate! From pendants to strands to layers, always appropriate in every form. Your pendant is perfect!
A Tahitian pendant from Hawaii, on a Tahitian keshi pearl chain I put together. Worn with Tahitian studs from Kojima I bought right off Sarah's ears!
 The luster and color were absolutely dancing in the sunshine. I could not resist.