Such countless lovely looks this week Jeg!!! I love the way you totally change the shading plan from one day to another and you generally look great! Your Pacific Pearls strand is my cherished FWP neckband of all time! What's more those shell hoops are too cute!!!! The goldens and those green Ts… Stunning!
I had a bustling week, I at last got the last pearls for my ombre jewelry and was playing with them for quite a while. The dull pearls part was simply excessively long as I picked these pearls since I needed a more obscure accessory and toward the end I abbandoned my long ombre thought and wound up with two new neckbands! The Jumbleberry and The Bliss .. I needed to attempt a more limited look with the Jumbleberry and I just hung the pearls on 49Beadalon,, trust it will hold.
The Bliss is a cheerful jewelry roused by Charlotta's manifestations, I wish I had two apple green pearls and it would be awesome yet I had the two circumnavigated pearls that will accomplish for the time being. Try not to look too carefully at my hitching here, it is a temp strand I will revamp it one week from now with additional time… For any situation now I have two accessories rather than one, certainly a shared benefit;- ) Wishing everybody a brilliant end of the week!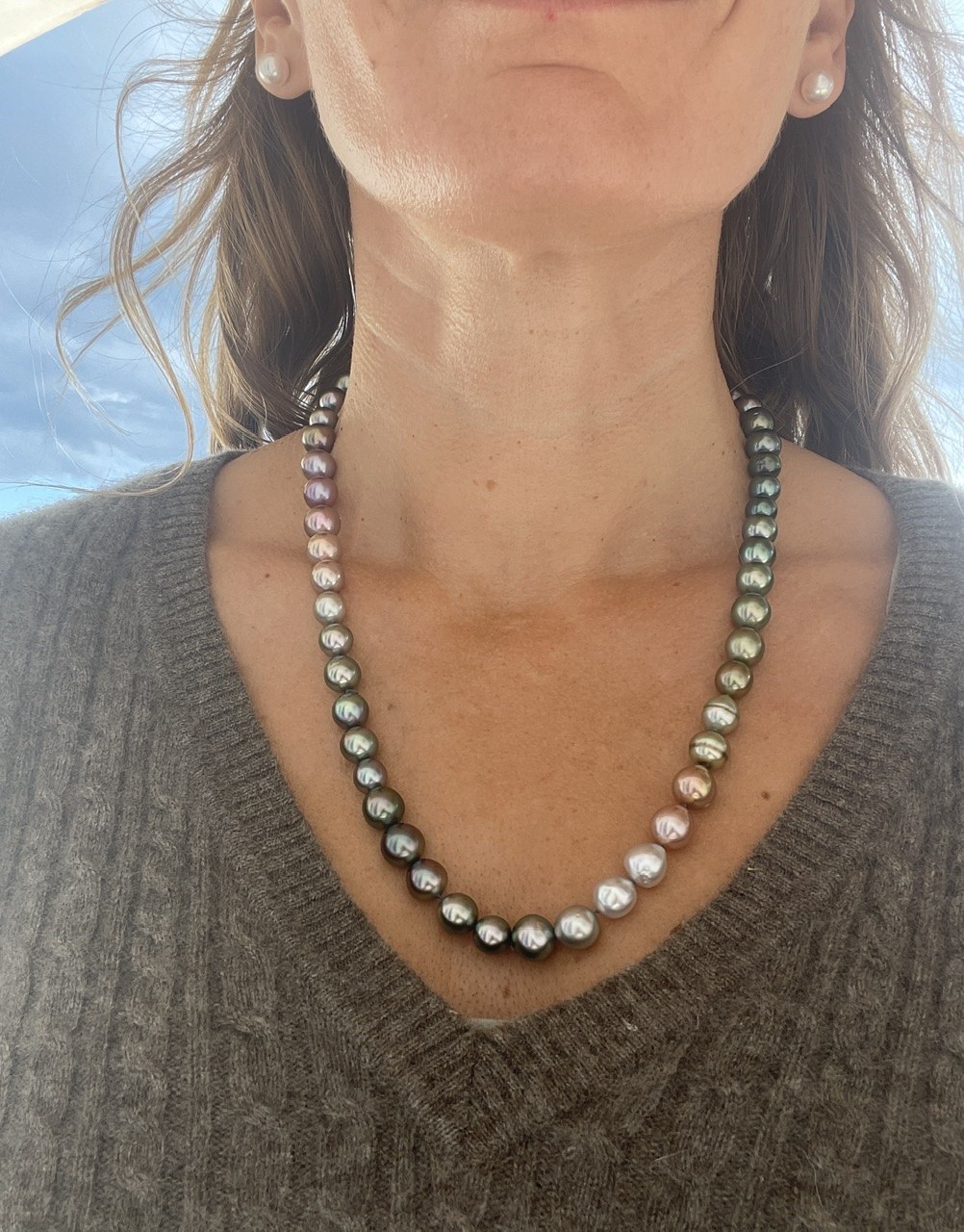 Readers Comments :
jeg WOW, those little h earrings!!!! Stunning shading and plan. Your matching PP tahitian strand is additionally dazzling; I figure dark green tahitians will forever be my cherished shading.
eolian pearls I truly like the more limited Jumbleberry, and I like that you chose to make two pieces of jewelry – your new Bliss strand looks awesome, with such beautiful shadings!!!
Your new strands are simply awesome and Bliss has the most ravishing ombre eolian pearls. I likewise consistently has green pearl deficiency…
Eolian Pearls. Yikes! Your first photograph made my jaw drop. They sparkle on you. And afterward I recently continued to scroll. Amazing. Lovely.
Eolian, your new version strands look shocking … exceptionally excellent!
jeg such a wonderful coppery pink strand! Furthermore that strand of green T! Your pearls continually help me to remember how stunning qualities manifestations are
eolian pearls the delight strand is totally wonderful! Such an extraordinary equilibrium of tones. The pastel pearls truly ease up things up! Looking so awesome with the blue sky and daylight
Many thanks for your thoughtful words everybody! I'm truly content with these two, the Bliss has really lit up my Sunday as we are back to terrifying climate here…